Limited Time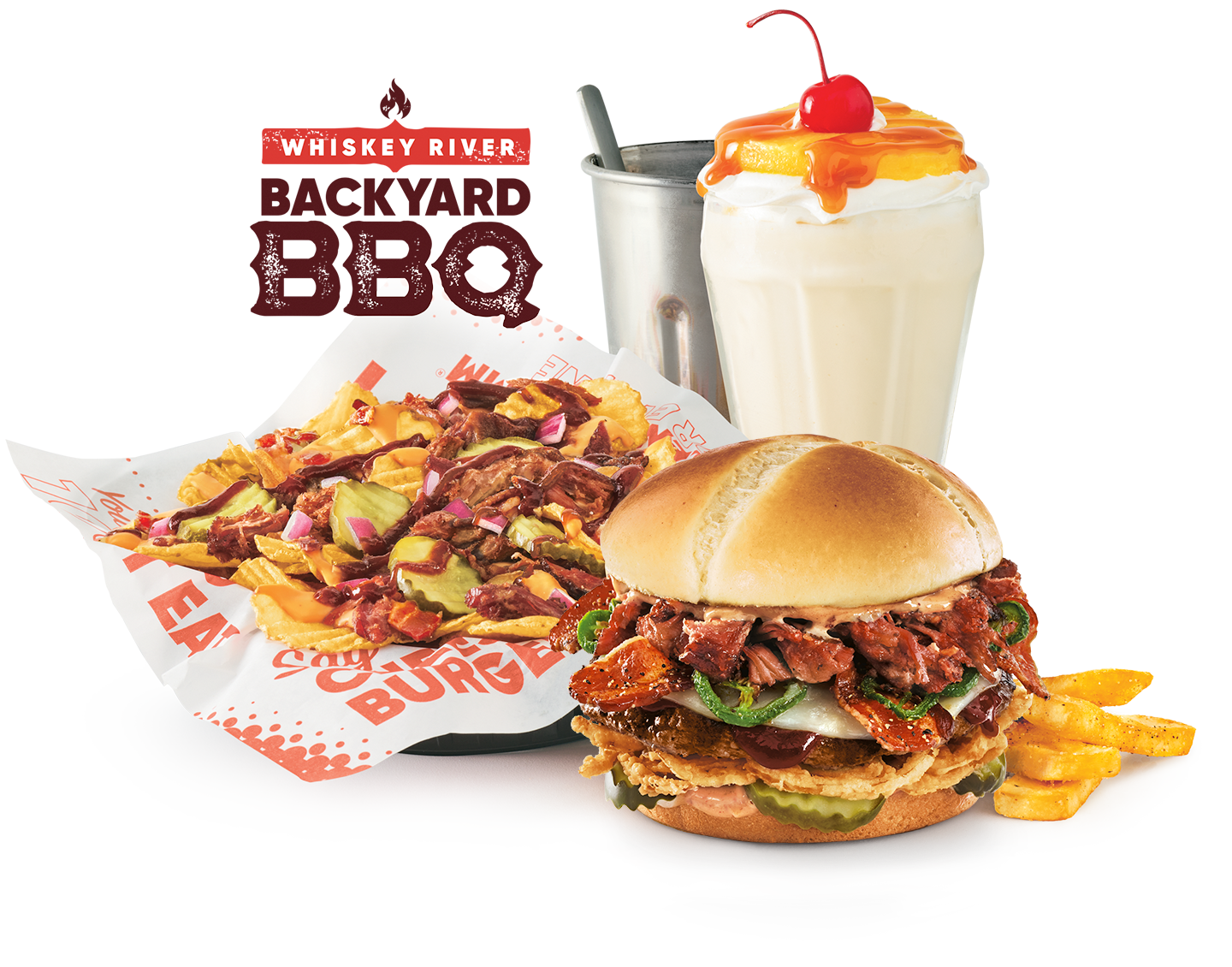 Bring on the Brisket!
Join our Whiskey River Backyard BBQ
Summer is upon us and we've got smoked brisket on the brain.
try our Smokehouse Brisket Burger for a limited time
A fire-grilled beef burger loaded with chopped smoked brisket, Whiskey River® BBQ sauce, black-peppered bacon, Provolone, roasted jalapeños, and more.
brisket devotees can't resist our Smothered BBQ Brisket Chips
Yukon Chips topped with beer cheese sauce, chopped smoked brisket, hardwood-smoked bacon, diced red onions, dill pickles and drizzled with Whiskey River BBQ Sauce.
No BBQ is complete without dessert
Round out your BBQ feast with our Pineapple Upside-Down Cake Milkshake. It's the perfect twist on a nostalgic classic.