Birthday Party Food!
Whether you're looking for kids birthday catering, or a spread worthy of a friend or coworker's big day, Red Robin Catering has a menu to celebrate.
Gourmet Burger Bar
Host a burger building extravaganza with outrageously delicious burgers individually wrapped and made-to-order with choice of protein, bun and cheese. Each Gourmet Burger Bar includes loads of fresh, stackable toppings, classic and signature condiments, and house-made Yukon Kettle Chips with Red Robin Seasoning.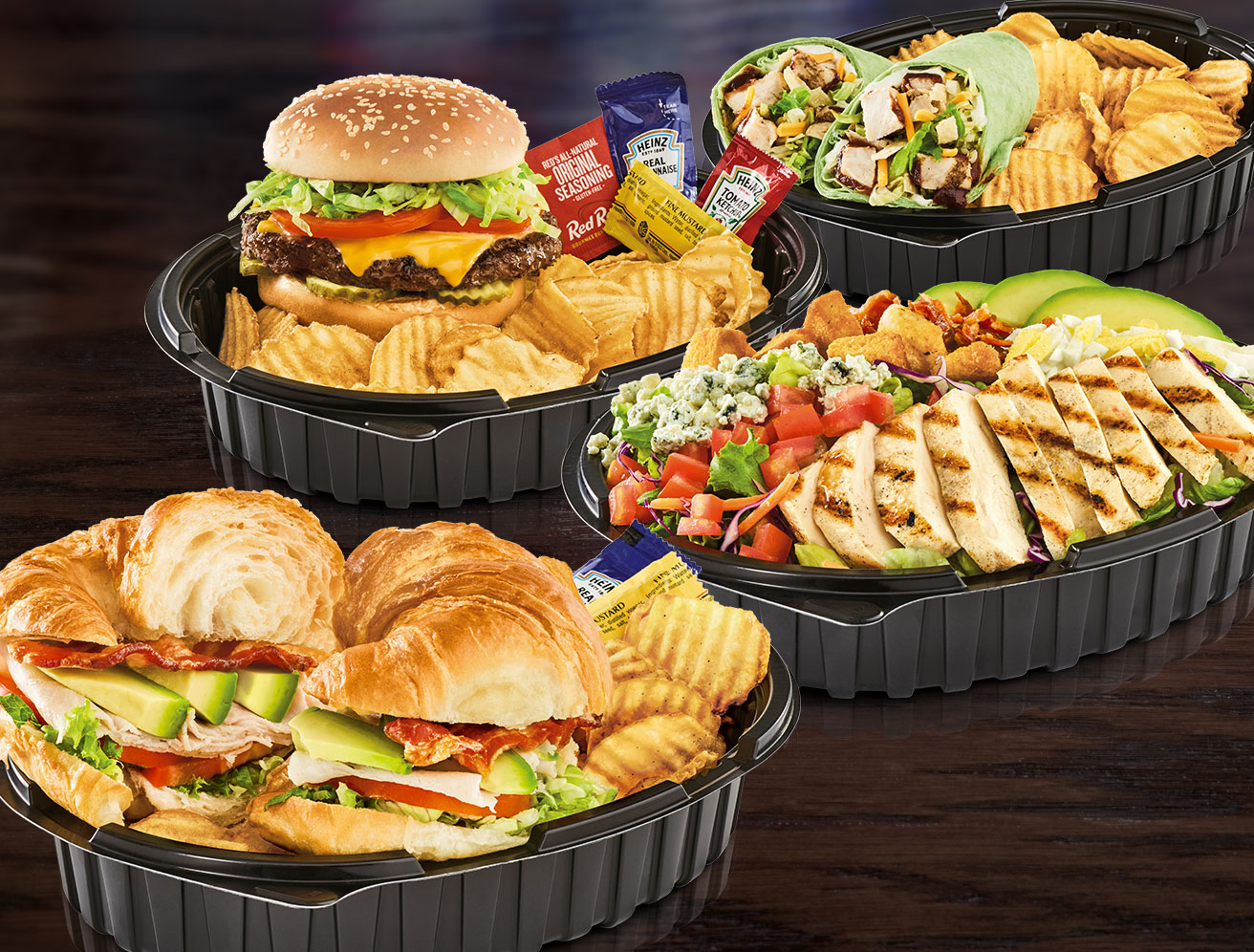 Boxed Meals
When you're limited on space or time, our Boxed Meals are the perfect way to feed a hardworking crew. Choose from a Gourmet Cheeseburger, Veggie Burger, BLTA Croissant, a fresh Avo-Cobb-O Salad, and plenty more for your group's Red Robin fix. You can even sweeten the deal by adding a Fudge-filled Chocolate Chip Cookie.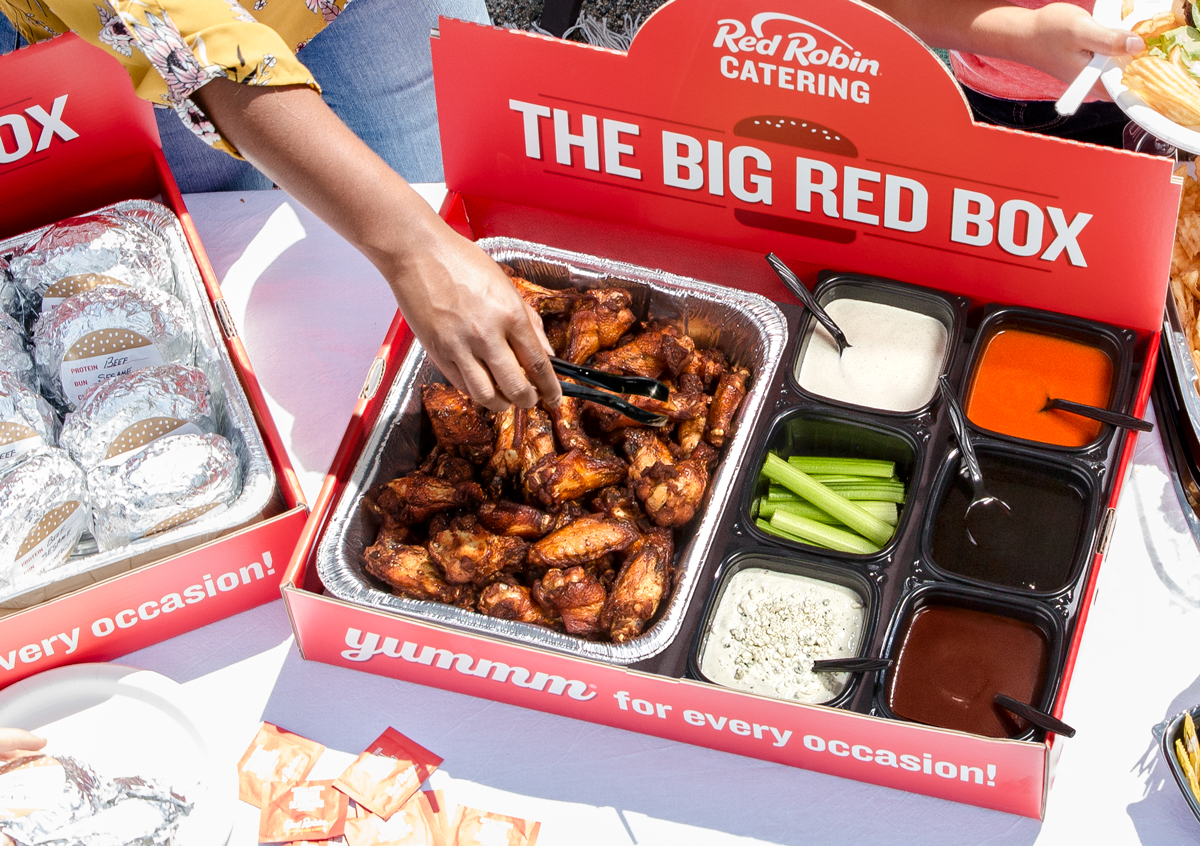 More Craveable Crowd-Pleasers
From delicious Sides and Fresh Salads to Desserts and a Gourmet Wing & Sauce Bar – there's plenty of a la carte Yummm® to add to the party.