The Family Catering for holiday smiles
Family's in town and holiday catering is in the air. You've got plenty to prepare for the holidays, so let us take care of some meals. Try easy-to-order favorites like the Gourmet Burger Bar, Fresh Salads, Wings, and Burger Boxed Lunches to keep the entire extended family happy.
Gourmet Burger Bar
Host a burger building extravaganza with outrageously delicious burgers individually wrapped and made-to-order with choice of protein, bun and cheese. Each Gourmet Burger Bar includes loads of fresh, stackable toppings, classic and signature condiments, and house-made Yukon Kettle Chips with Red Robin Seasoning.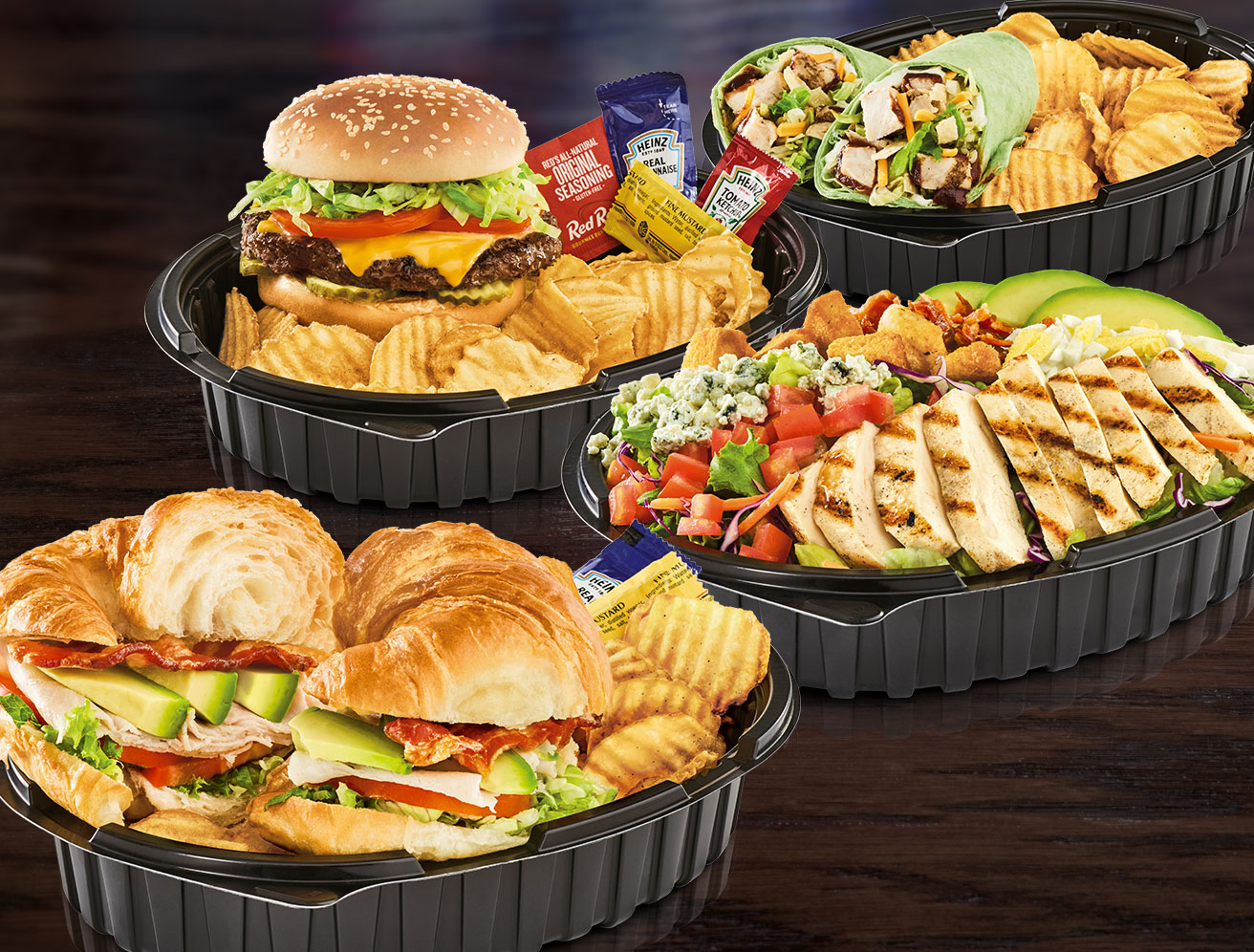 Boxed Meals
When you're limited on space or time, our Boxed Meals are the perfect way to feed a hardworking crew. Choose from a Gourmet Cheeseburger, Veggie Burger, BLTA Croissant, a fresh Avo-Cobb-O Salad, and plenty more for your group's Red Robin fix. You can even sweeten the deal by adding a Fudge-filled Chocolate Chip Cookie.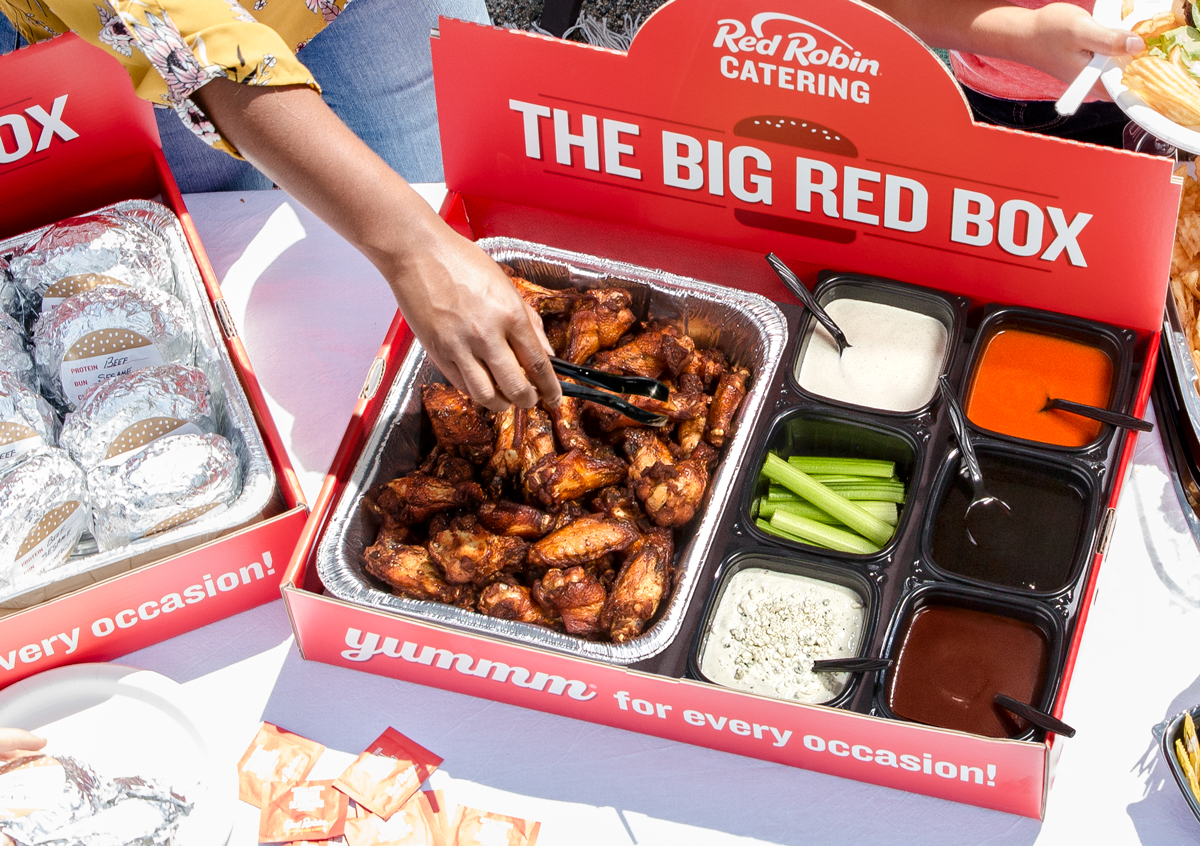 More Craveable Crowd-Pleasers
From delicious Sides and Fresh Salads to Desserts and a Gourmet Wing & Sauce Bar – there's plenty of a la carte Yummm® to add to the party.
Can't find your location when ordering?
Some independent franchisees use different ordering methods. If you can't find your Red Robin when ordering catering, please call your Red Robin location directly.