Everyday Value
keep your check in check.
When it comes to value, we put YOU in control. Enjoy these simple ways to save while satisfying your appetite for Yummm®.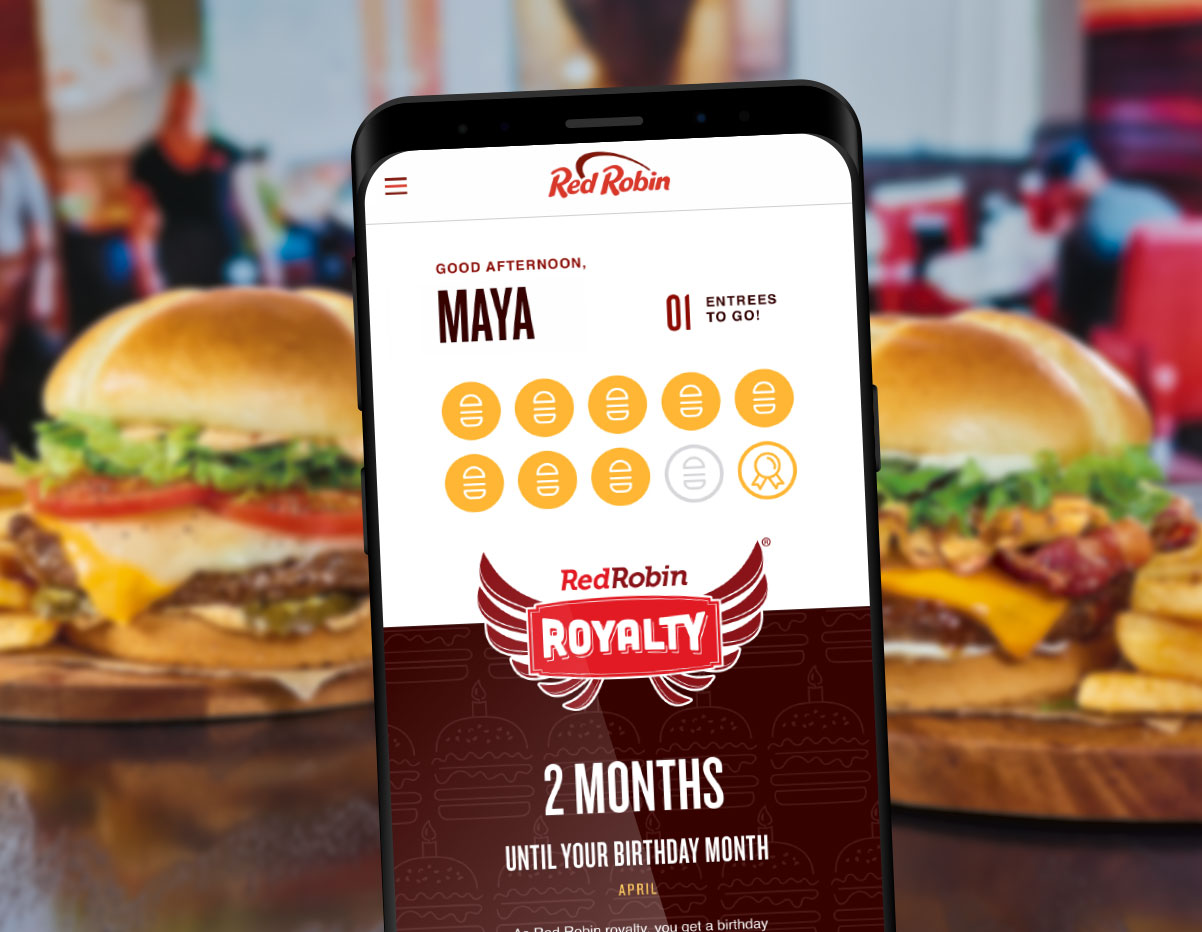 rewards that just keep Yummming.
If what you seek is value and deliciousness then your next steps are clear. Join Red Robin Royalty® and get a Birthday Burger Reward and every 10th Item free, along with exclusive rewards and offers throughout the year.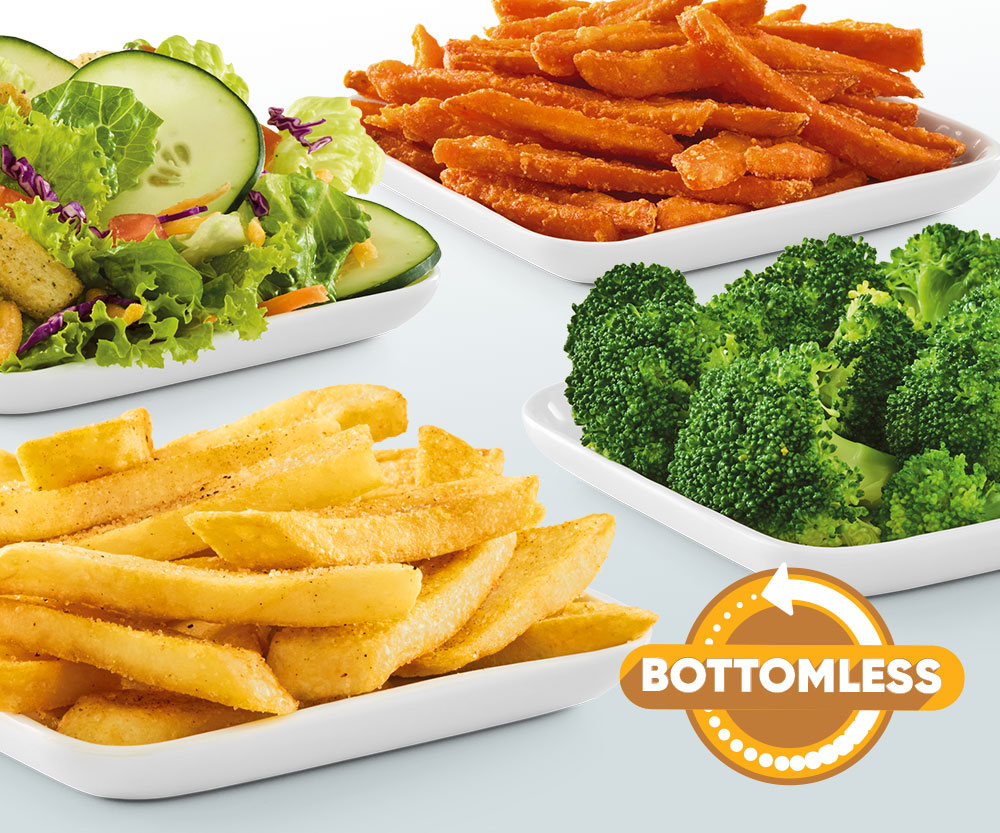 Free, unlimited refills on bottomless sides
Dine-in, and enjoy endlessly at Red Robin. Get Bottomless Steak Fries®, Kettle Chips, Sweet Potato Fries, Garlic Fries, Broccoli, or Side Salad with any burger or entrée. Settle in, because this offer doesn't expire until your appetite does. Cue the never-ending smiles.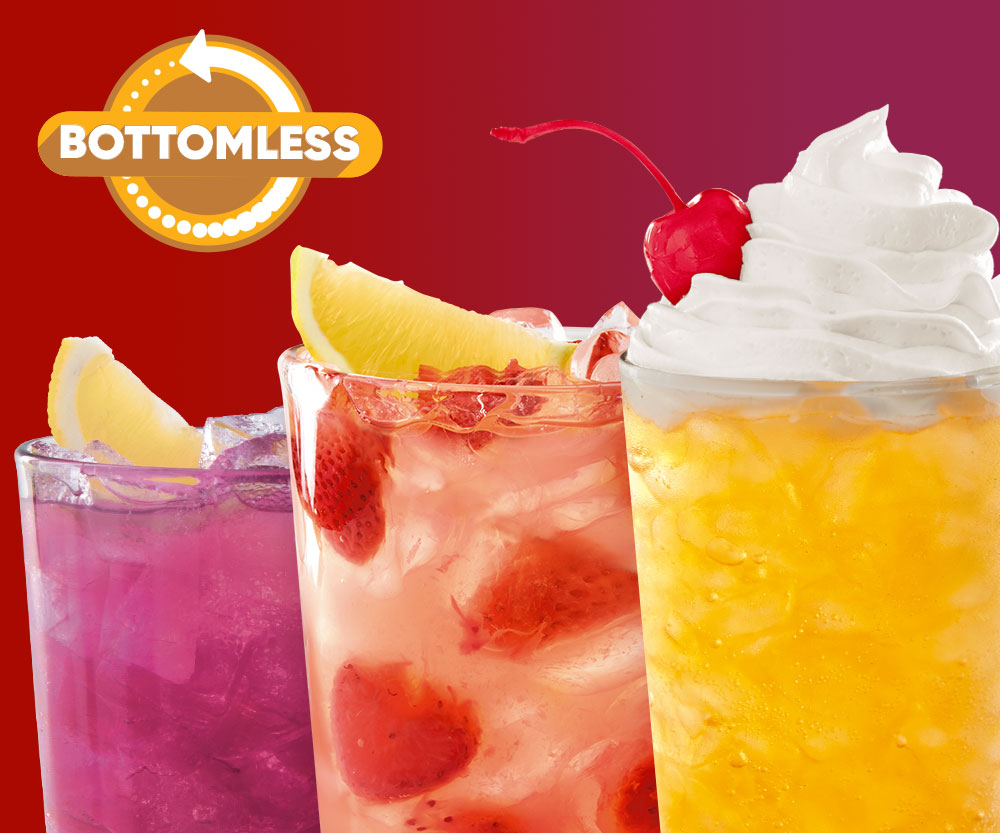 unquenchable thirst. meet Bottomless refreshment.
When it comes to endless refreshments, these aren't your typical free refills. Dine-in with us where signature beverages like Freckled Lemonade® and Poppin' Purple Lemonade are flowing non-stop. Guests can also endlessly indulge in our Bottomless Root Beer Float – made with Barq's Root Beer and soft-serve ice cream. As if that weren't enough, our Orange and Raspberry Cream Sodas are – you guessed it – Bottomless. So keep chugging. We're stocked and ready.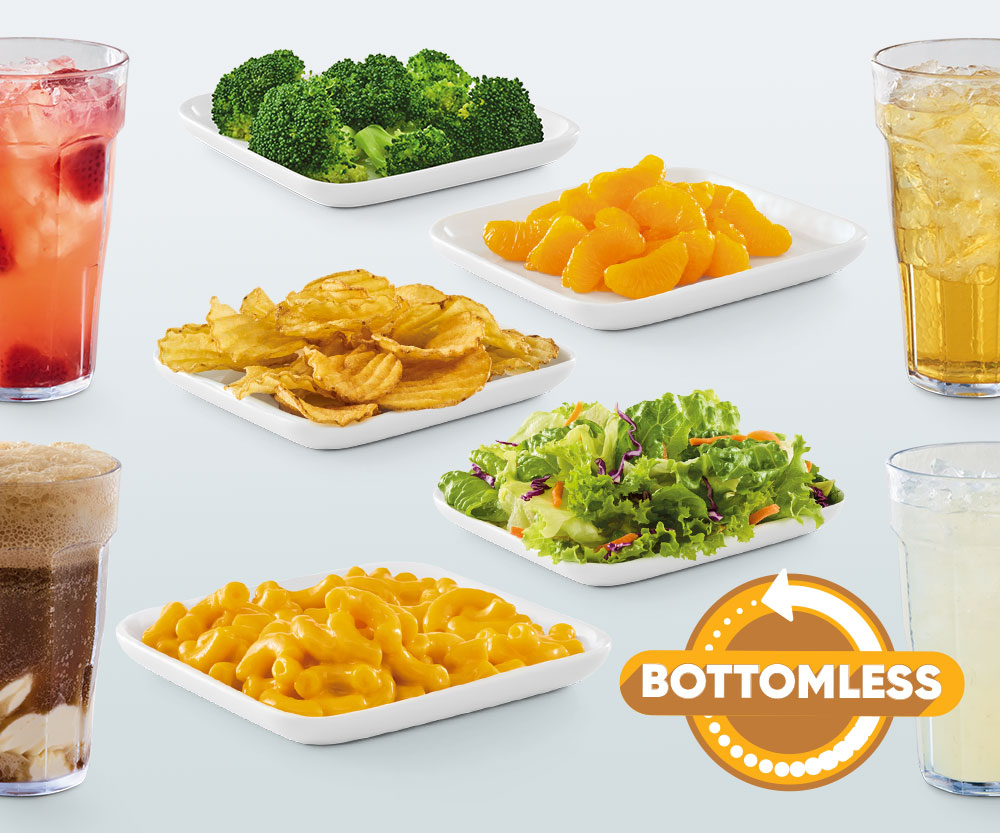 our Kids' meals go on and on...
It doesn't get much easier to snuff out those fiery appetites when every single side and beverage on our Kids' Menu is Bottomless. Premium beverages have an upcharge, but the refills? No charge. Bam. And here's a little pro-tip for you – our Kids' Mac It Yours entrée comes with free refills, too! How many? Infinity.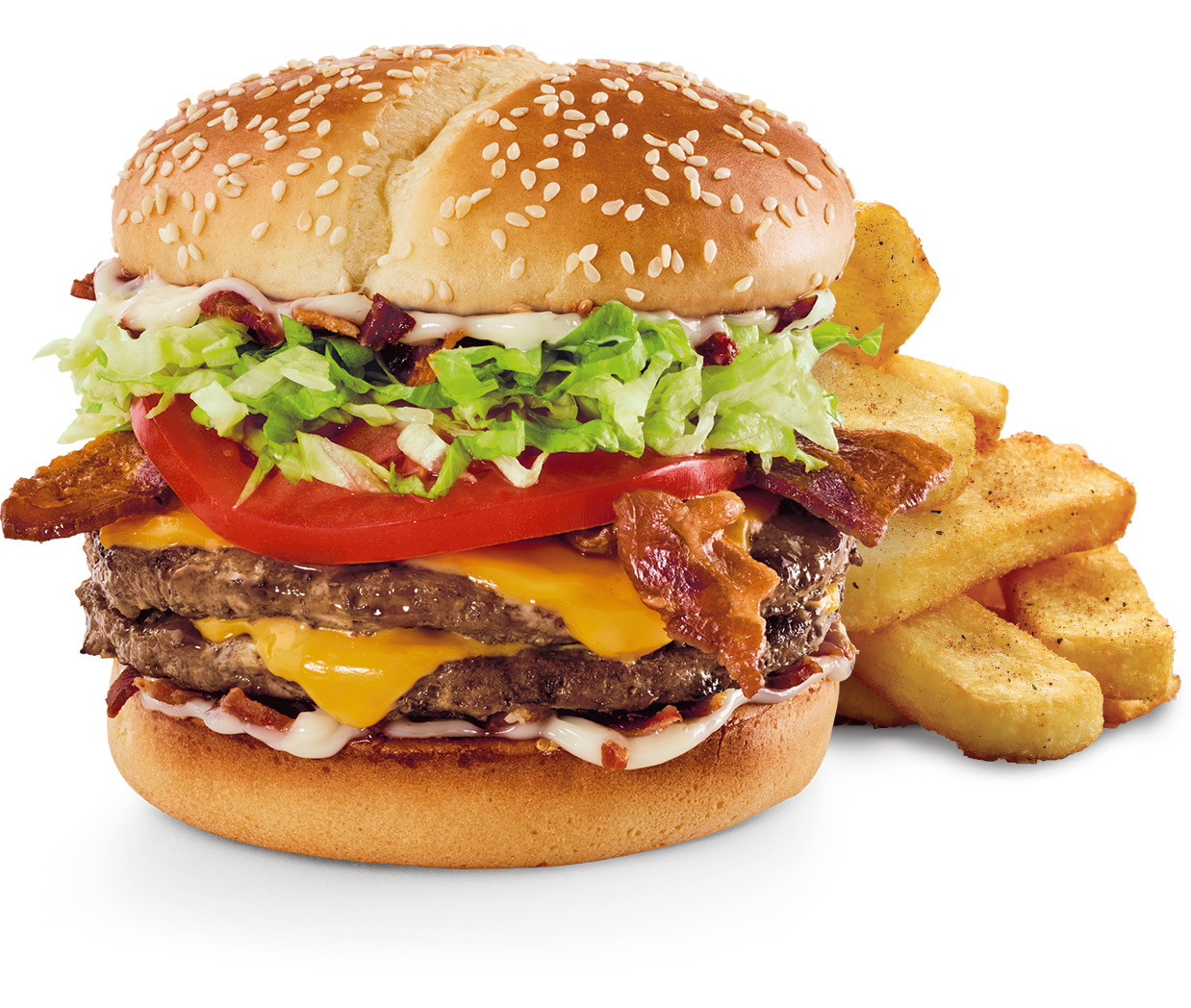 Tavern Burgers with bottomless steak fries®
Our Tavern Burgers are perfect when you want BIG flavor but want to spend a lot less. These delicious and budget-friendly burgers come with two smaller Tavern-sized patties, full-sized flavor, and Bottomless Steak Fries. When you Dine-In, even the most ravenous appetites in your crew will leave happy, and full. Yummm.