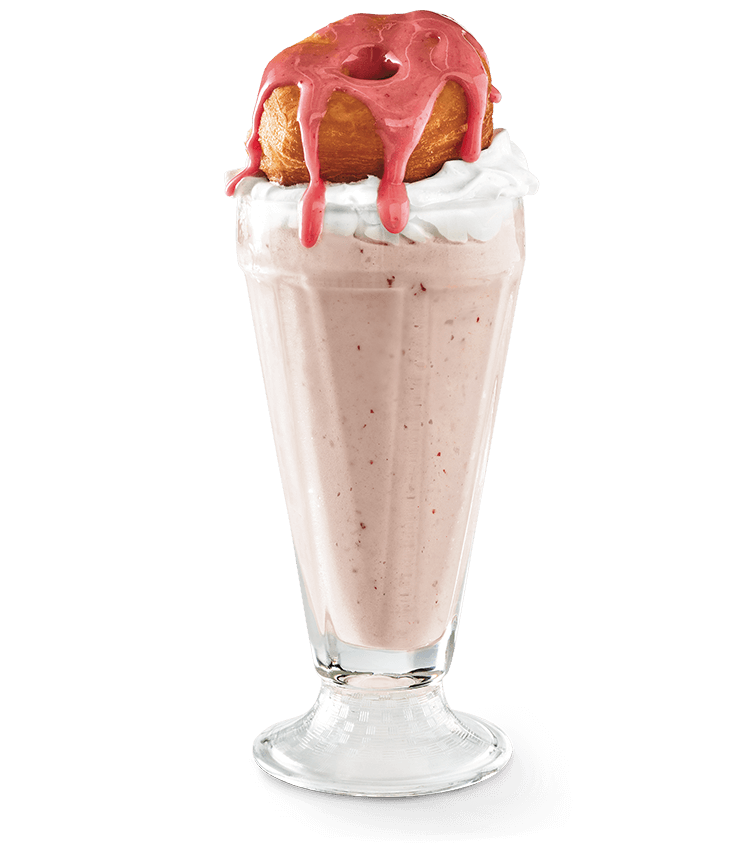 Let's go strawberry (shortcake) picking.
Pick from two delicious ways to enjoy strawberry goodness this spring. Either way, you're in for a masterful blend of strawberries, cupcake flavor and all kinds of decadence.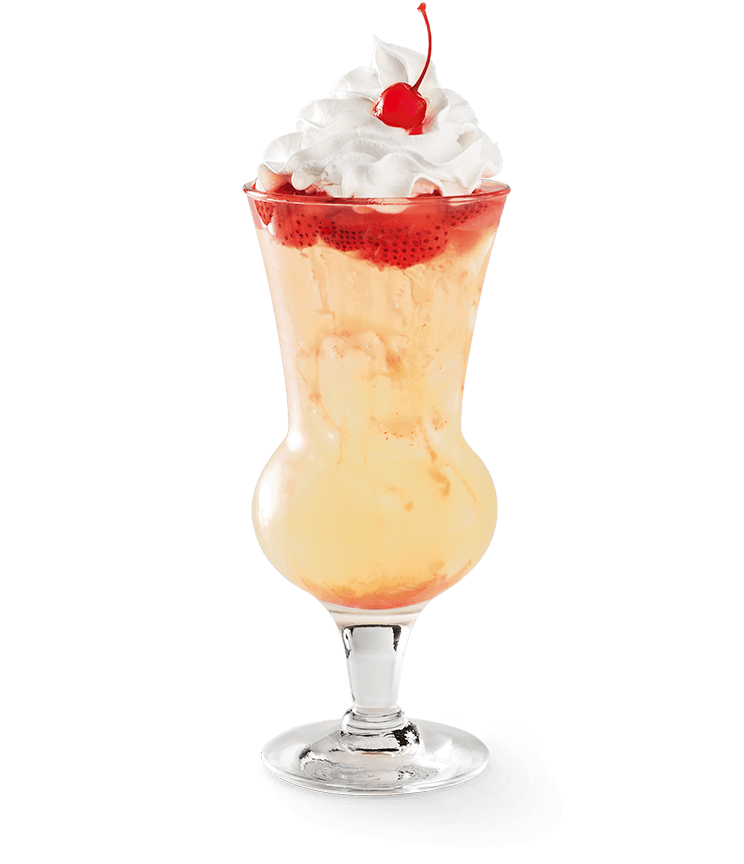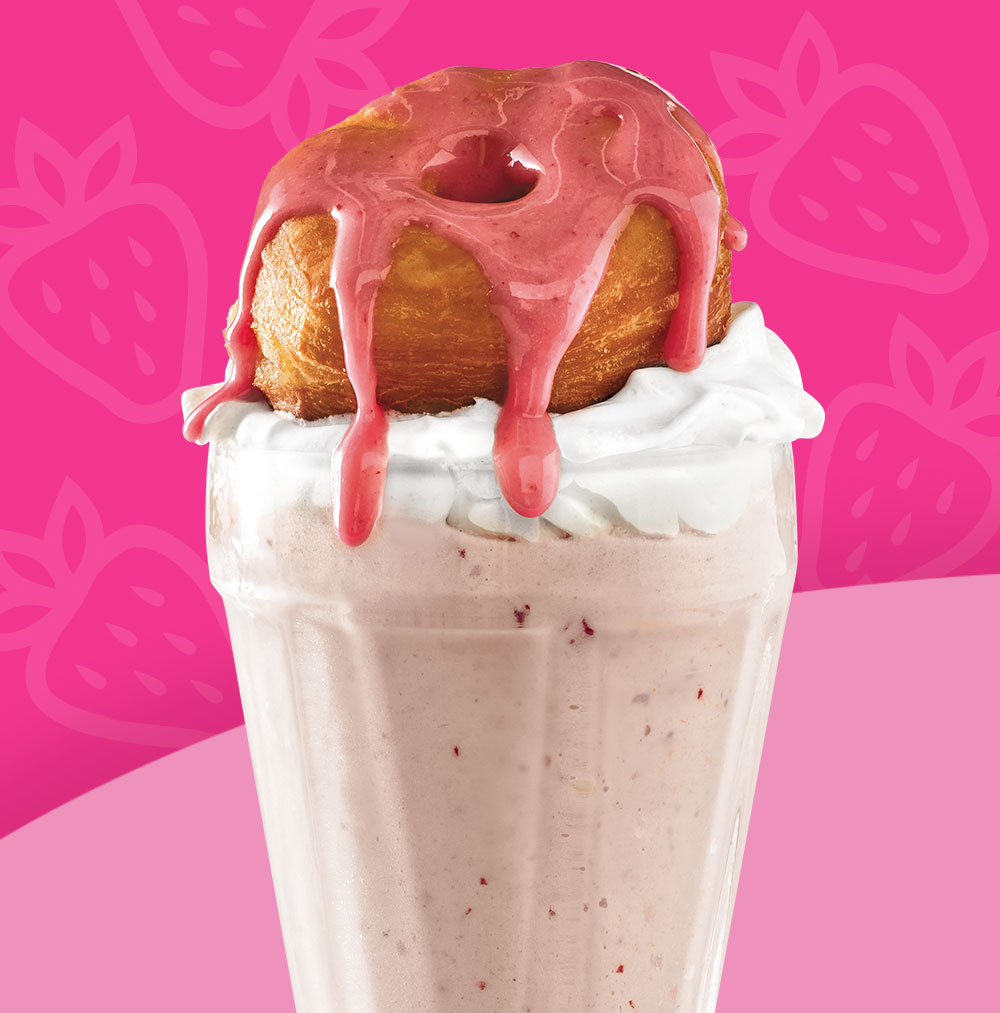 New! Strawberry Shortcake Milkshake
Creamy vanilla soft-serve blended with milk, strawberries, and cupcake flavor — this real-life dream shake comes topped with whipped cream and a strawberry-glazed Doh! Ring. Y'know, just in case you were wavering.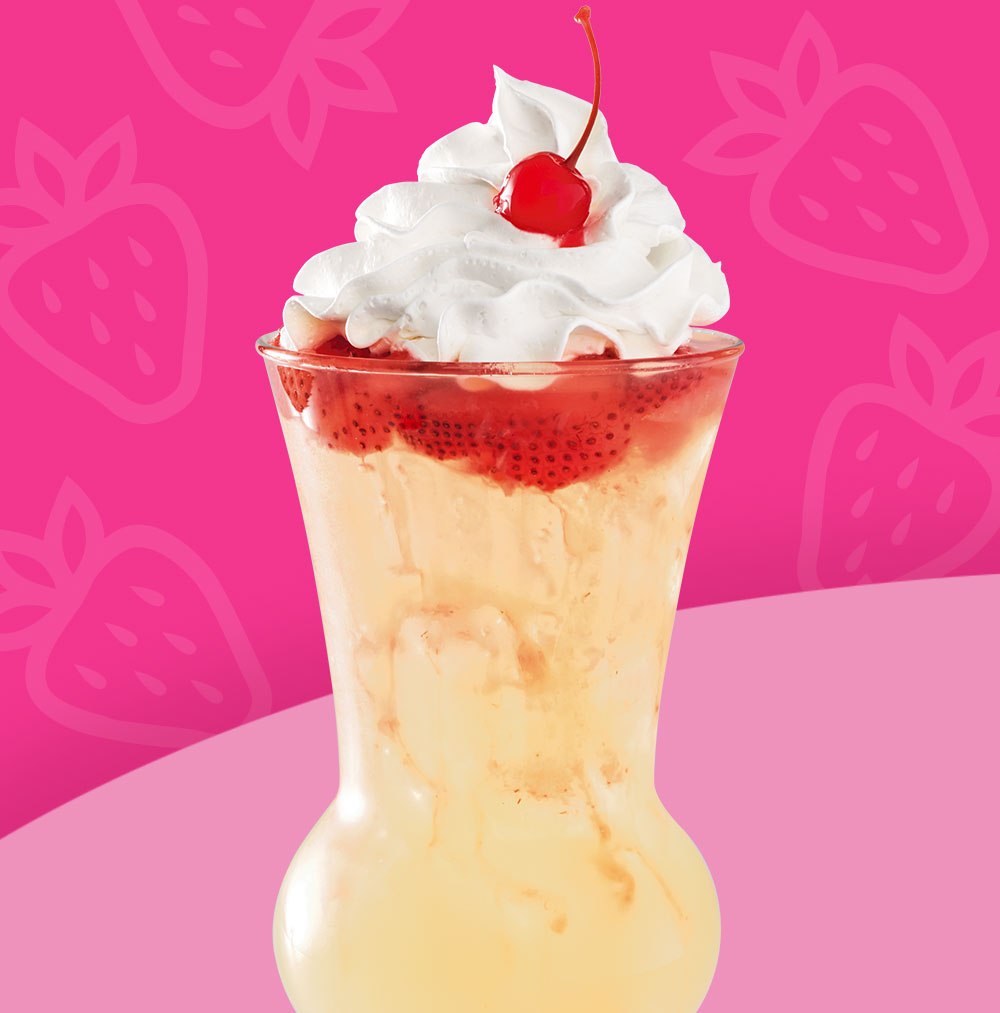 New! Spiked Strawberry Shortcake
The classic dessert has finally come of age in this delectable new cocktail. Sip on Titos® Handmade Vodka, strawberries, pineapple juice, and cupcake flavor, topped with whipped cream and cherry.