Benefits & Rewards
Red Robin's benefit program is a commitment to our greatest asset - our Team Members! Our comprehensive plans will allow you to achieve your health, retirement, and work/life balance goals. We also offer many options for you to customize your benefits to fit you and your family's needs. The following benefits are available to you and your dependents upon meeting eligibility requirements.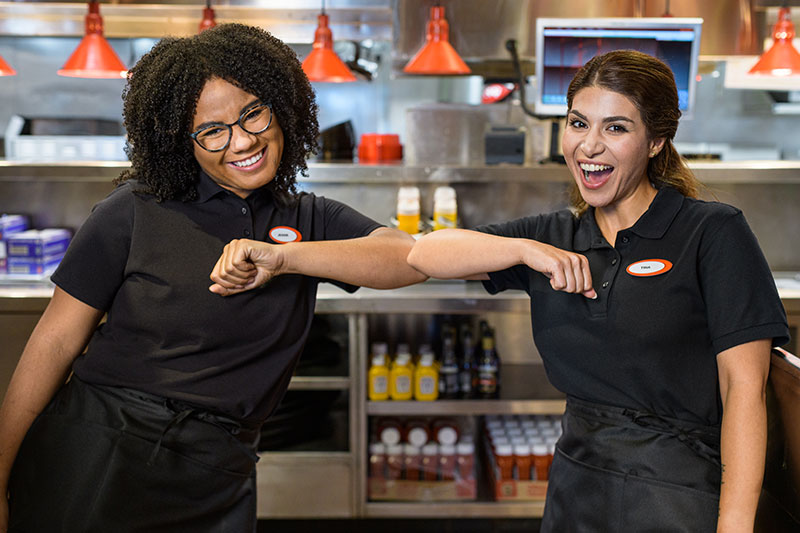 Hourly Restaurant Team Members
Not only will you be a part of a fun workplace with amazing Team Members, you'll also enjoy these benefits:
• THREE SCHEDULED RAISES within first year (after 3 months)
• Flexible hours and schedules — Work to live, not live to work!
• Referral Bonuses
• 401(k) with company match up to 4% (if qualified)
• Free shift meal for Back of House Team Members
• 50% Off Red Robin food for you. 25% off for your family!
• Medical, Dental, Vision benefits available to ALL Team Members
• EXCELLENT growth opportunities
• Employee Assistance Program
• Employee Stock Purchase Program
• Discounts on many products, services, and tickets
• Paid Time Off
• Team Member of the Quarter and Team Member of the Year awards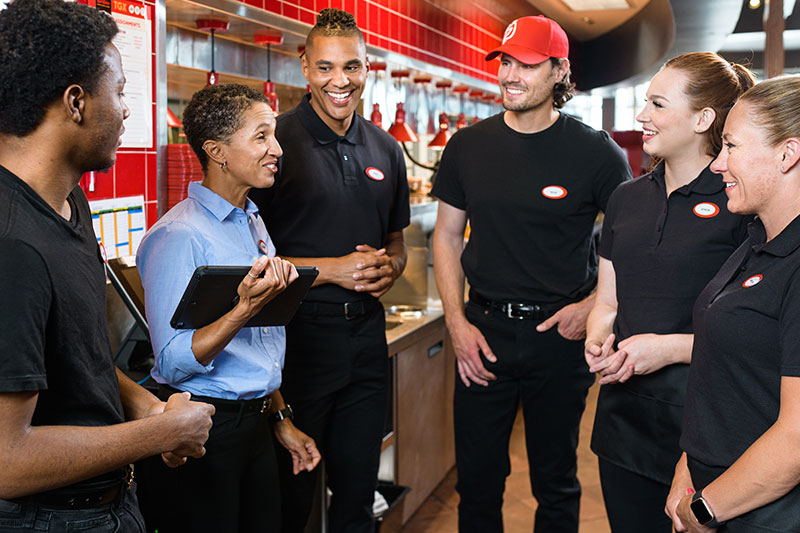 Restaurant Manager Team Members
• Benefits eligibility starts first of the month after date of hire
• Medical, Dental, Vision, Flexible Spending, Disability, Voluntary benefits
• 401(k) with employer match
• Employee Assistance Program
• Employee Stock Purchase Program
• Discounts on many products, services, and tickets
• Paid Time Off
• GM President's Club, Manager of the Quarter, Manager of the Year
• Quarterly Bonus Program
• Training Manager Bonus
• GM Development Bonus
• GM Service Award: Seniority Premium
• GM Long Term Incentive (LTI) Cash
• Referral Bonuses